President Bollinger is one of the country's foremost First Amendment scholars. He speaks and writes frequently about the importance of global free speech to continued social progress. Each fall semester, he teaches "Freedom of Speech and Press" to Columbia undergraduate and graduate students. His most recent book on the subject is Uninhibited, Robust, and Wide-Open: A Free Press for a New Century.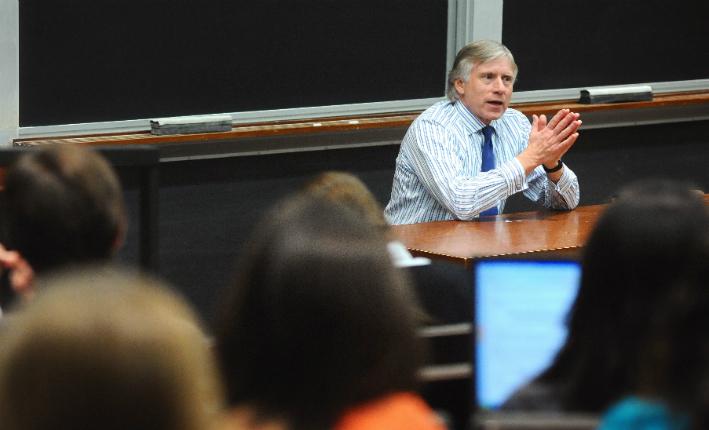 Remarks
May 22, 2017
One of the oddities of life is that the more bleak the world becomes—the less people seem to care about what is true and what is false.
October 18, 2016
This is a very moving and special night. Of all the evenings and awards and events that we have I find this one unbelievably compelling...We all admire the awardees, and it is a great privilege for us to extend these awards, and we're grateful to the Cabot family for endowing this tradition.
January 30, 2014
If you're interested and care about the US Constitution and freedom of speech and press protected by the First Amendment...then tonight is your night.
"Fear of serious injury alone cannot justify oppression of free speech and assembly. Men feared witches and burnt women. It is the function of speech to free men from the bondage of irrational fears."