2021 Commencement Address
April 30, 2021
"Never has society more desperately needed to reap the benefits of science, newly discovered knowledge, and the pursuit of truth. How otherwise can we possibly pretend to be sufficiently equipped to comprehend and to come to terms with the world to which we now bear witness?"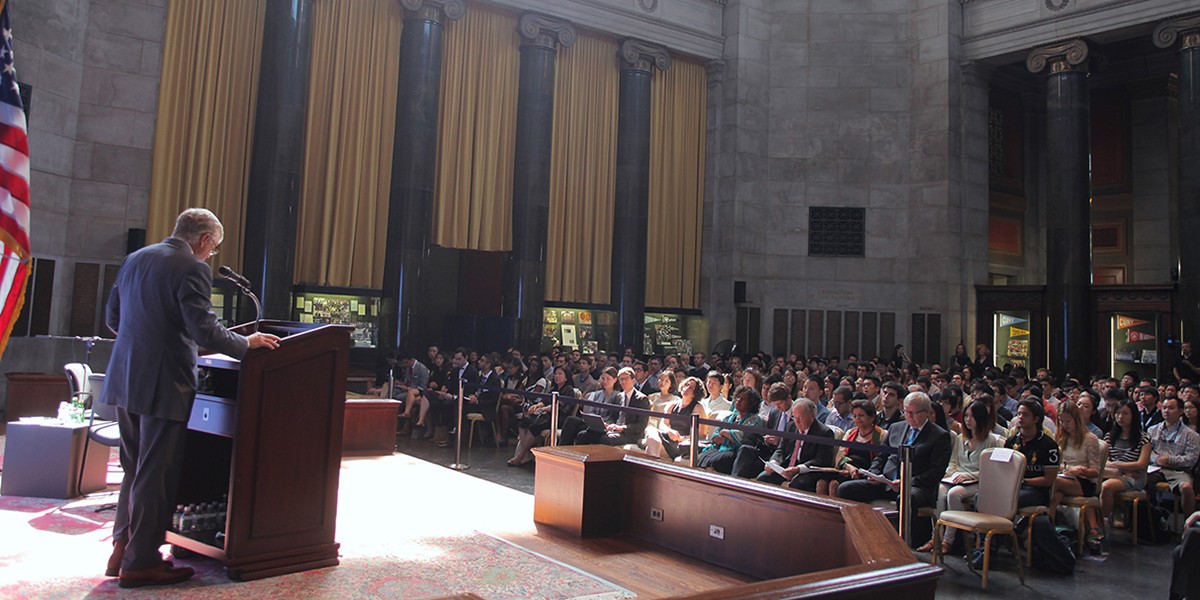 August 30, 2020
"Although this is a challenging start, we will have time to make up for what we have had to forego at the beginning. I promise this will happen."
2020 Commencement Address
May 20, 2020
"Right now, we need a human and societal response to an elusive virus—treatments, a vaccine, care for our communities—and it is to universities that society looks."
"The Future of the University"
Keynote Address: ESPAS Annual Conference, October 15, 2019
"We can expect the extraordinarily successful system of the American research university to continue thriving, to become more and more academically focused on very real and practical problems of the modern, global world..."