May 22, 2019
"Some might argue that all these verbal attacks on the press and universities, as well as all the other daily falsehoods that accompany them, are harmless—only a superficial attack without lasting consequence.  For us, however, in a university, where truth is everything, we cannot accept that characterization."
On May 13, 2019, Bollinger and Clinton conducted a wide-ranging discussion in a student-focused event at The Forum building on Columbia's Manhattanville campus.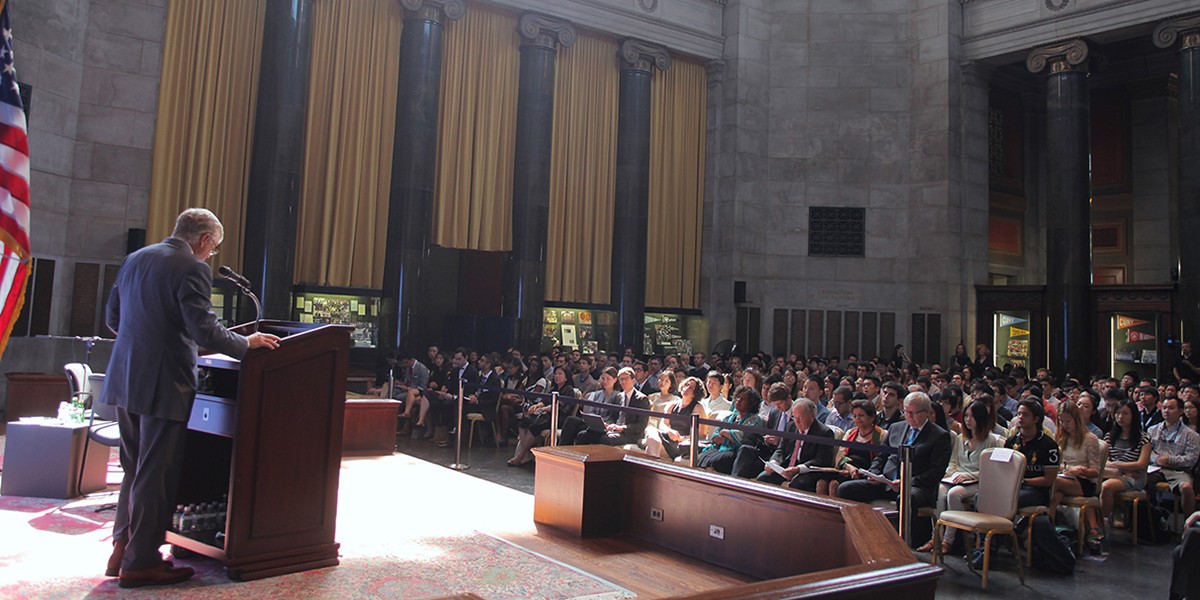 April 25, 2019
Commitment to human rights is embedded "deep in the culture of [Columbia] Law School." 
On February 5, 2019, President Bollinger and University of Chicago Professor Geoffrey Stone discussed their recent book, The Free Speech Century, at the Carnegie Council for Ethics in International Affairs.
December 7, 2018
"Today, as we welcome President Bailey, I am here on behalf of Columbia University to reaffirm that bond."
November 12, 2018
"What we have launched today will, we hope, be seen one hundred years from now as having helped to direct and re-direct the never-finished search for understanding and knowledge."
November 5-6, 2018
"If anything defines my life's scholarly work, it is this—trying always to understand this extraordinary human and social development, through the prism of the First Amendment to the United States Constitution."