September 26, 2018
"Manhattanville, and The Forum, together with all of Columbia University, makes it possible for us to be part of something larger than ourselves, which is what we always say, in the end, we want."
December 7, 2018
"Today, as we welcome President Bailey, I am here on behalf of Columbia University to reaffirm that bond."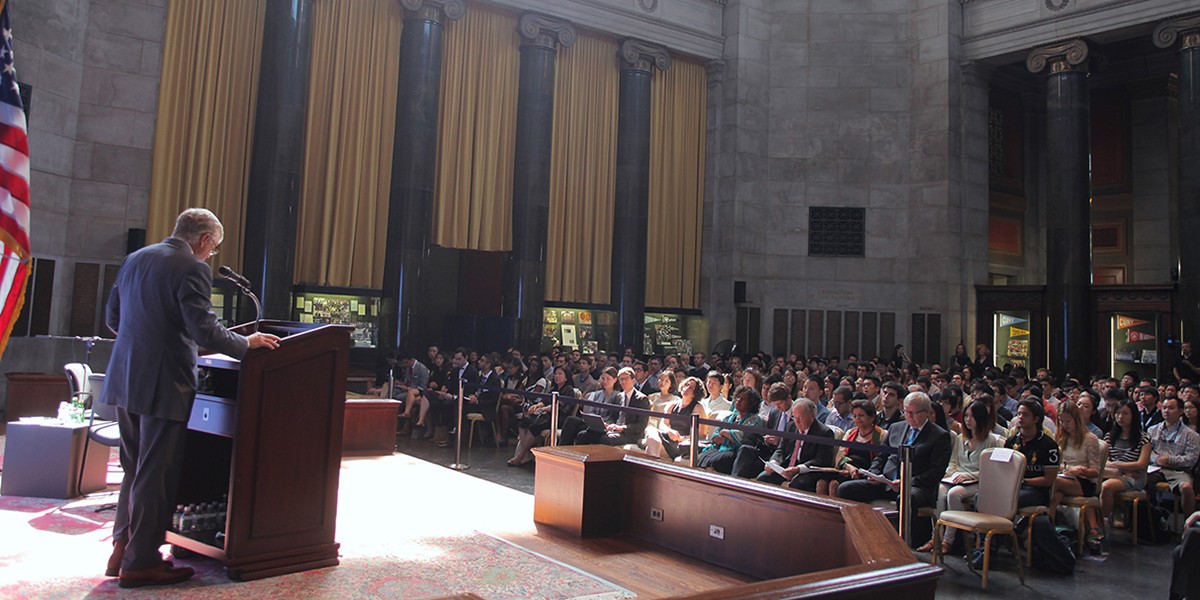 November 12, 2018
"What we have launched today will, we hope, be seen one hundred years from now as having helped to direct and re-direct the never-finished search for understanding and knowledge."
September 27, 2018
"Many of you here today remember when Václav Havel was at Columbia for a two-month residency in the fall of 2006, and the unique and wonderful experience that his presence on our campus provided for so many members of this University." 
February 19, 2018
"We welcome a new President to the helm of a College possessing a singular history that began long before her lifetime, who is now entrusted with safeguarding its traditions and applying its values to the opportunities and challenges that lie ahead."
She Opened the Door: Columbia University Women's Conference
February 11, 2018
"What we know is that she is brave and determined to speak with a moral clarity that is channeled by a keen intellect and impeccable legal skills.  She gives voice to those with legitimate claims on our Constitution and our society's ideals but who lack the political power to secure those rights."