She Opened the Door: Columbia University Women's Conference
February 11, 2018
What we know is that she is brave and determined to speak with a moral clarity that is channeled by a keen intellect and impeccable legal skills.  She gives voice to those with legitimate claims on our Constitution and our society's ideals but who lack the political power to secure those rights.  Her voice is authentic, strong, and filled with heart.
February 19, 2018
We welcome a new President to the helm of a College possessing a singular history that began long before her lifetime, who is now entrusted with safeguarding its traditions and applying its values to the opportunities and challenges that lie ahead.  Through this ceremony, we seek in some small measure to help prepare her, and ourselves, for that journey.
May 17, 2017
This much, though, should be clear as you take stock of this auspicious moment in your own life: the way you think, and speak, and engage those who will be your partners in charting the future will count for everything.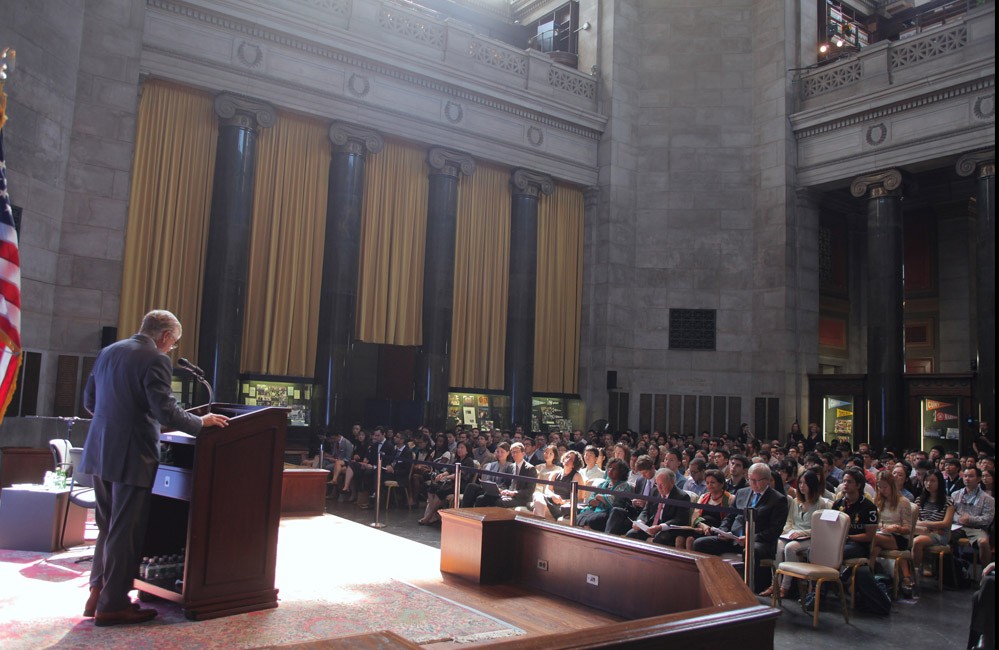 August 27, 2017
Columbia is made up of an unmatched array of intellectual talent; it is more diverse in its composition, in every respect, and truly believing in the virtues of diversity; it is more international and global in its sensitivities and outlook; it has a unique curriculum, notably with the Core; and it resides in a national and global capital city and draws every day upon the riches of that special urbanity.
October 24, 2017
On this morning, we assemble on this little square, at the feet of these two nearly finished and magnificent academic buildings, to mark the most transformational expansion of Columbia University since the dedication of the Morningside Heights campus in 1896.