"The Future of the University"
Keynote Address: ESPAS Annual Conference, October 15, 2019
"We can expect the extraordinarily successful system of the American research university to continue thriving, to become more and more academically focused on very real and practical problems of the modern, global world..."
August 25, 2019
"Our essence is in the sense of wonder, curiosity, and the steadfast pursuit of understanding things better than we know now."
2019 Commencement Address
May 22, 2019
"The idea of the academy, as something separate and discrete, removed from ordinary daily life, is as old as human civilization."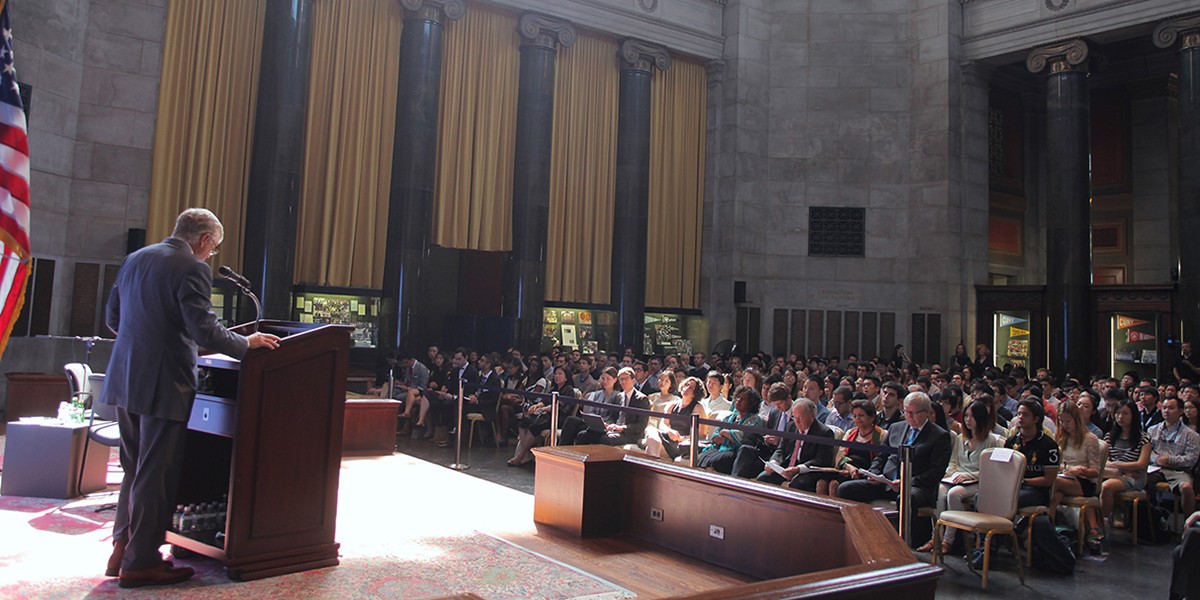 April 25, 2019
Commitment to human rights is embedded "deep in the culture of [Columbia] Law School." 
On February 5, 2019, President Bollinger and University of Chicago Professor Geoffrey Stone discussed their recent book, The Free Speech Century, at the Carnegie Council for Ethics in International Affairs.