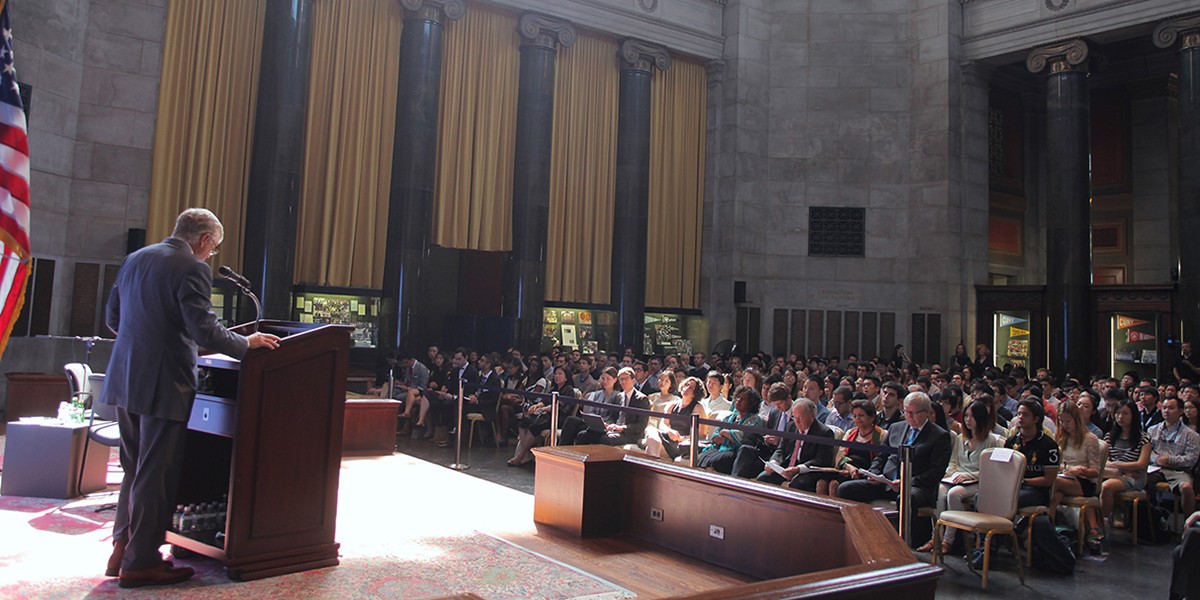 August 29, 2021
"The extraordinary burdens you have borne and the life experiences you bring with you now will provide you with an unusual, intellectual maturity with which to encounter and come to terms with the greatest issues of humankind."
2021 Commencement Address
April 30, 2021
"Never has society more desperately needed to reap the benefits of science, newly discovered knowledge, and the pursuit of truth. How otherwise can we possibly pretend to be sufficiently equipped to comprehend and to come to terms with the world to which we now bear witness?"