Image Carousel with 7 slides
A carousel is a rotating set of images. Use the previous and next buttons to change the displayed slide
Slide 1: Photo of Lee Bollinger in the Salle Labrouste

Slide 2: Photo of Institute for Ideas and Imagination Fellows

Slide 3: Photo of Institute for Ideas and Imagination Fellows

Slide 4: Photo of Mark Mazower

Slide 5: Photo of Institute for Ideas and Imagination Fellows

Slide 6: Photo of Paul LeClerc

Slide 7: Photo of Lee Bollinger and Elizabeth Alexander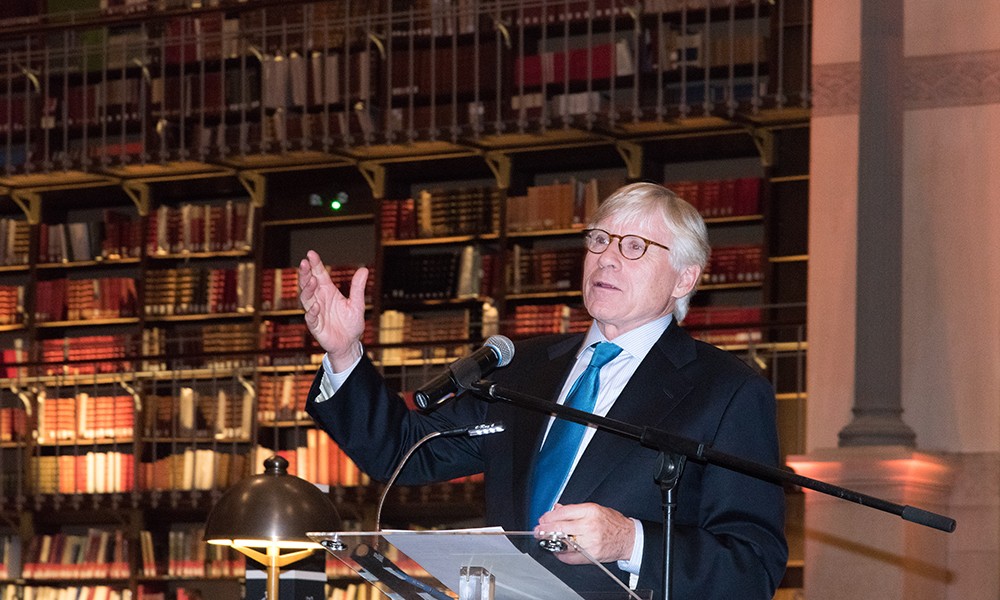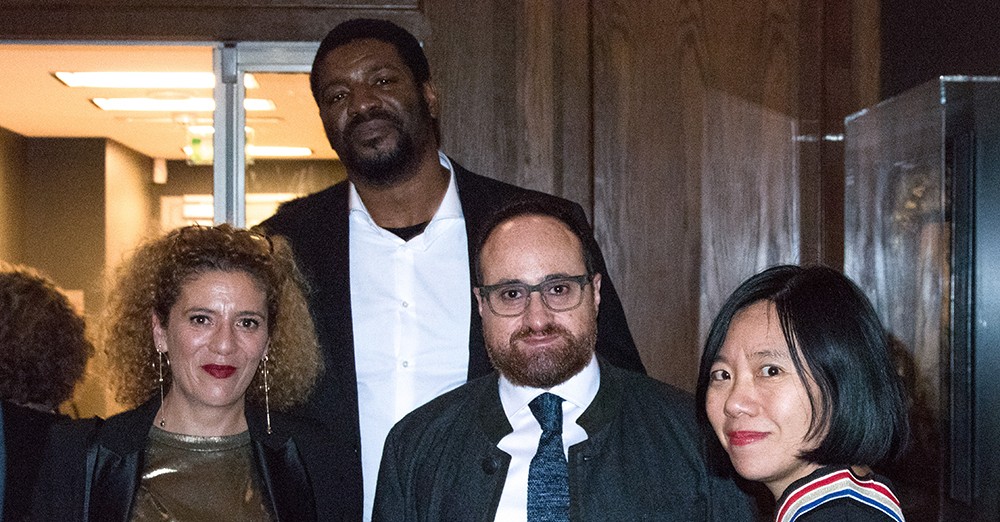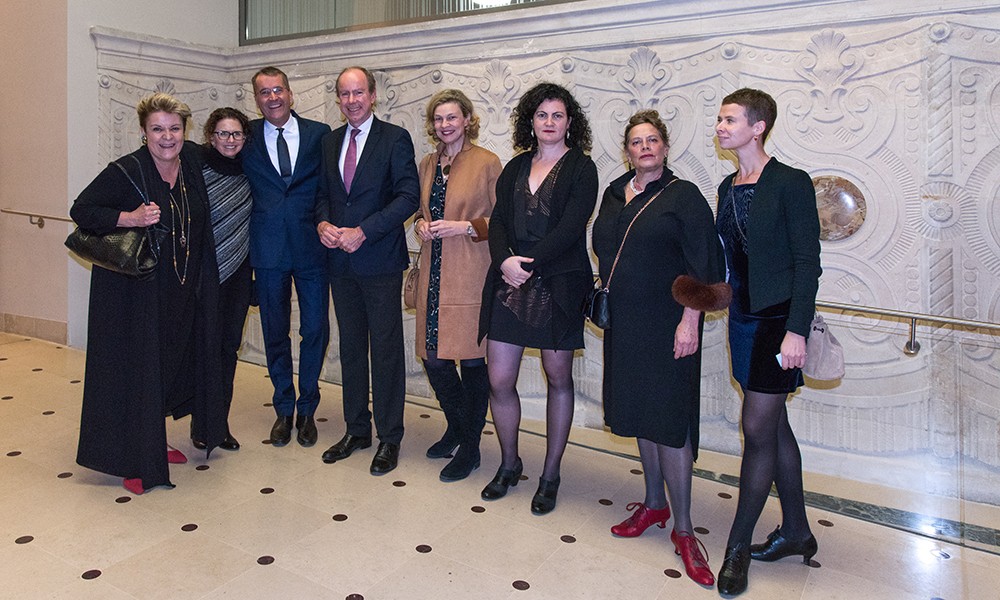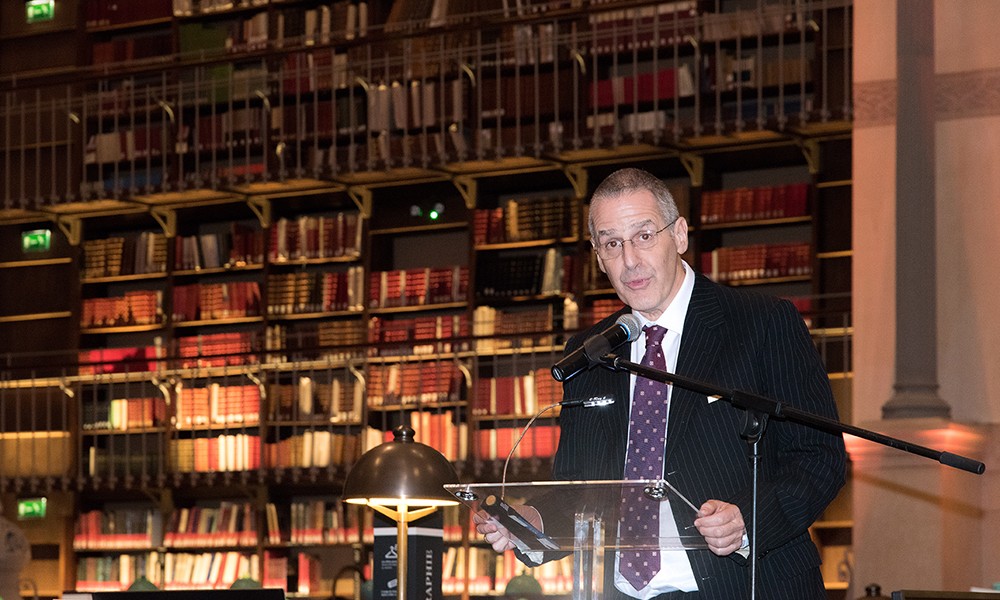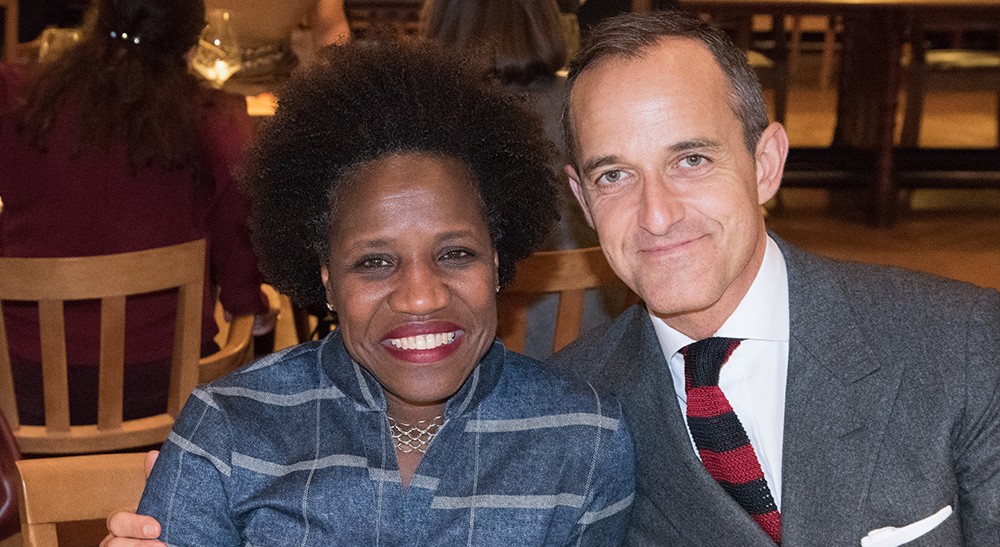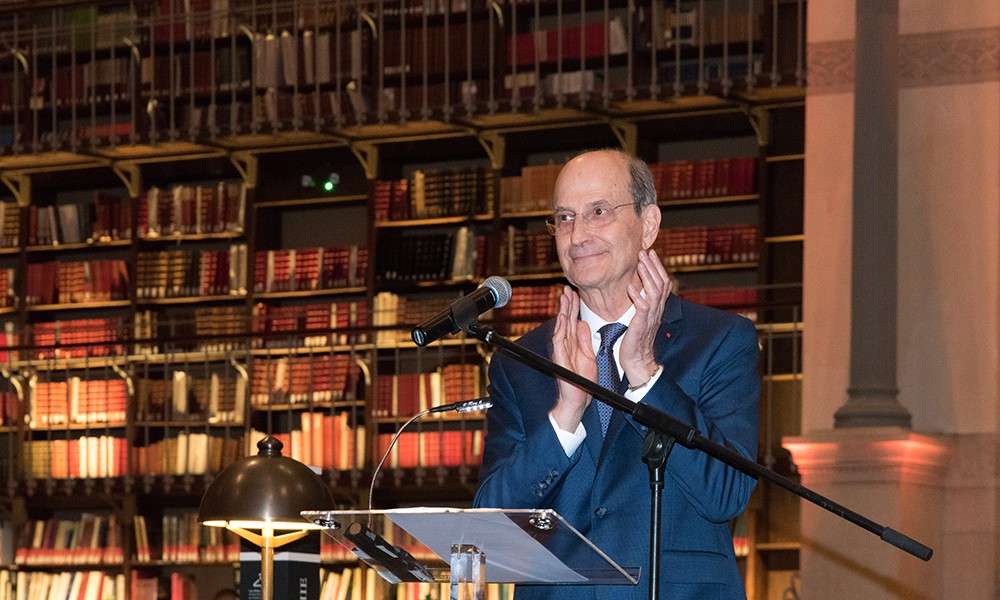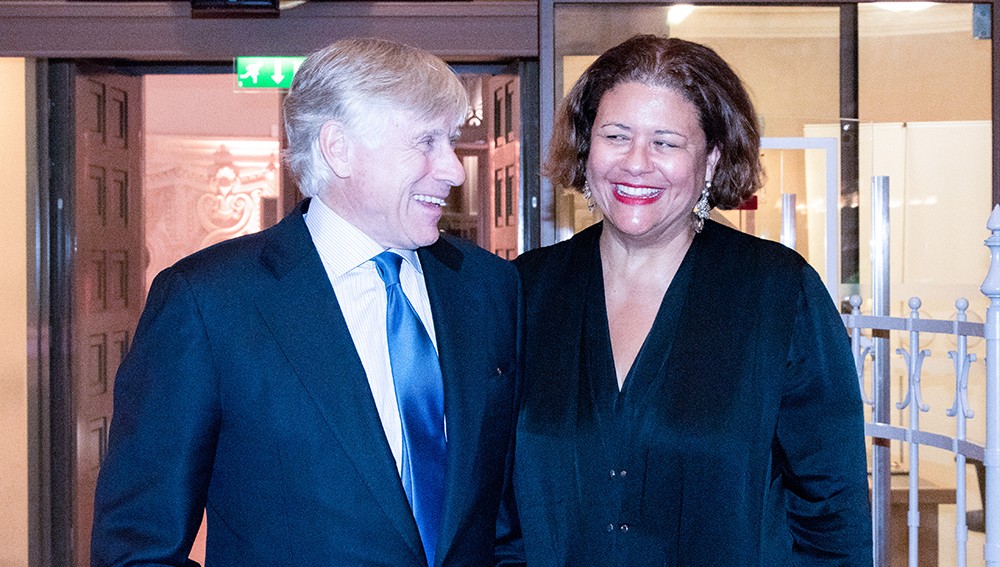 Previous
Next
What we have launched today will, we hope, be seen one hundred years from now as having helped to direct and re-direct the never-finished search for understanding and knowledge. 
Bibliothèque national de France, Richelieu, November 12, 2018
We are in Paris at a special moment marking the centenary of the 1918 Armistice to end the First World War.  There are many other events and occurrences of that historically significant period that we could also recognize now, one hundred years later, because they represent things we believe worthy of keeping in our minds.  I can think of two that bear directly on the past and the current life of Columbia University.  One is the Core Curriculum, that famous and unique commitment of the University to educate our youngest and newest members into the great texts and ideas of civilizations as an antidote to the perceived disintegration of civilizations resulting from that First World War.  The other is the Pulitzer Prizes, which are lodged at Columbia and were intended to recognize the greatest American journalism, as well as the best writing and music of the time—intended to provide models of what we should all aspire to in those fields.  But there is another centenary celebration that is about to take place that is of special importance to me, because it happens to be my field of interest and scholarly expertise, and because it is a vital part of our basic values, critical to our quest for knowledge, and central to our political cultures: freedom of thought, freedom of speech, and freedom of the press. 
It was in the spring of 1919 that three cases made their way to the United States Supreme Court raising, for the first time since the founding of the country and the adoption of the Bill of Rights, the question, What do we make of these simple words of the First Amendment? "Congress shall make no law . . . abridging the freedom of speech or of the press."  All these defendants (including a candidate for President of the United States, Eugene Debs), in a wave of wartime intolerance, had been convicted merely for speaking out against the U.S. involvement in that war.  Although the Court did not rise to the occasion and defend freedom of speech (sadly, all of the convictions were upheld), these first decisions set in motion a now century-long experiment in creating an elaborate jurisprudence of free speech and free press that is unique in human history and profoundly influential throughout the world.  I could happily speak about this at length—indeed, at any length any audience will permit—but the subject for tonight is not to reflect on what has happened with the jurisprudence of freedom of speech and press.  My point now is about knowledge, about scholarly expertise, and about how we organize our minds as we set about understanding the world—what it is and what it might be.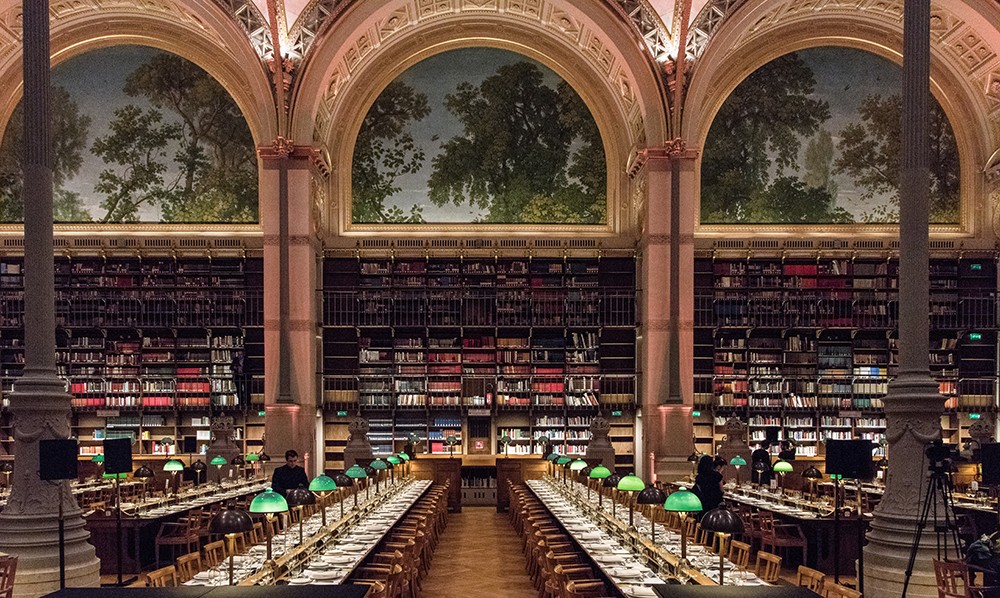 In the 1960s and 70s, when the very modern conceptions of free speech and press were finally formed, with transformative decisions like New York Times v. Sullivan, saying that public officials and public figures cannot sue citizens for false statements that hurt their reputations; Cohen v. California, in which a young man had the words "Fuck the Draft" across the back of his jacket and was arrested for indecent language; Brandenburg v. Ohio, which protected a meeting of the Ku Klux Klan; and Pentagon Papers, which protected the Washington Post and The New York Times in publishing stolen classified documents of the U.S. government.  As all these cases and many other formed our modern notions about free speech and free press, the United States and the academic community decided to make this a "field."  I became one of those experts at that time.  Now, about a half century into this conception and a century into its making, it is very clear to me that we need to step back, take stock, and reflect on where we have come and where we should be heading.  This is not just because of some moment on the historical calendar (100 years), it is also because we seem to be living in a time of historical transformation (a revolutionary new technology of communications, the Internet, a global economic system that is poorly understood in its intricacy and its effects, movements of people across the world at an unprecedented scale, and other forces). We are also at a moment of historical repetition (the national fears that underlay the extraordinary repression and censorship represented in these first cases in 1919 are now resurfacing in the authoritarian tendencies seemingly everywhere, but certainly in the United States). 
The central point is that we can no longer look at something so fundamental as freedom of thought, speech, and press in the same ways as before, at least that's how I see it.  And, yet, I am not completely sure how to look at all of this differently.  I have ideas, but it is much bigger than what I know now.  And, this, to me, is the reason—or a key reason—why the Institute for Ideas and Imagination at the Global Center Europe in Paris, at Reid Hall, not only makes good sense, but actually is an imperative.  What I see and feel in my field is, I believe, seen and felt by countless others in the university world and beyond.  It is, therefore, a very serious business that we are undertaking.  Every one of you will have a somewhat different story to tell, and so will everyone who comes after us.  But this project—the Institute for Ideas and Imagination—is suffused with a very large ambition.  It is an undertaking worthy of one of the greatest universities in the world, and an effort of great importance to humanity.  I am so grateful to Mark Mazower—I can think of no better leader.  And I also feel the same way about our friend and colleague, Paul LeClerc, and our Global Centers' dedicated leader, Safwan Masri.  What we have launched today will, we hope, be seen one hundred years from now as having helped to direct and re-direct the never-finished search for understanding and knowledge.  We aim to make that quest fresher, livelier, more meaningful, more alive and useful, and it seems good and right to put this right here in Paris where so many similar revolutions of the mind have occurred.  Thank you all for being the pioneers of this adventure.