Announcements
President Bollinger's university announcements and statements on major events and the news of the day.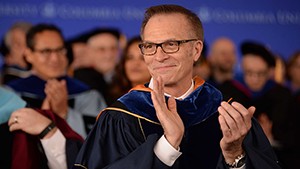 I'm writing to share that Jim Valentini, after leading Columbia College so ably and with such distinction for a decade, will step down as Dean in June of 2022. We are delighted that Dean Valentini will continue to teach and conduct research as Professor of Chemistry when his responsibilities as Dean and Vice President of Undergraduate Education conclude at the end of this academic year. Read more.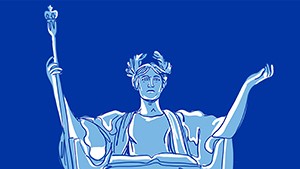 I have been in New York City twice when it stopped. One was in the spring of 2020 at the height of the pandemic. And the other was September 11, 2001. In each instance, the stillness betrayed an atmosphere of terror and tragedy. But each also marked a major shift in consciousness and focus, at every level of life. I still hope that the shift this time is for the better. Read more.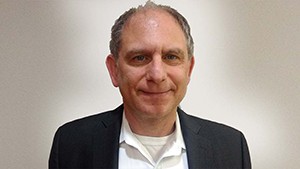 I write to announce that I have appointed Cliff Stein, Wai T. Chang Professor of Industrial Engineering and Operations Research and of Computer Science, to be Interim Director of the Data Science Institute. He is already working closely with Jeannette Wing, newly appointed Executive Vice President for Research, on this transition in leadership. Read more.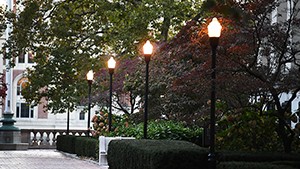 The goal of the Task Force is to review how we got to the current structure, evaluate how that structure works in fact, take stock of the strengths and weaknesses that structure yields, consider how peer institutions organize themselves with respect to these matters, and, finally, produce a report before the beginning of the spring term with recommendations for the future. Read more.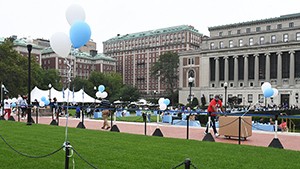 Today I write finally—indeed, joyfully—to welcome you all back to campus. Welcome to not one but two new classes of undergraduates, including thousands of first-year students who likely finished high school remotely, sophomores who completed their initial year at Columbia without setting foot on campus, and juniors and seniors who were last here together as new students. Read more.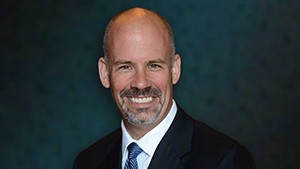 I write to announce that, in close consultation with Executive Vice President for Arts and Sciences Amy Hungerford, I have formally appointed Troy Eggers as Dean of the School of Professional Studies. Over this past year, as Interim Dean, Troy has led the School admirably through a period of considerable uncertainty and strain resulting from the COVID-19 pandemic. Read more.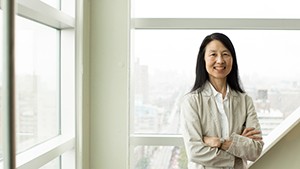 It is a great pleasure to announce my appointment of Jeannette Wing to serve as the next Executive Vice President for Research, responsible for managing Columbia's research activities across our New York campuses and abroad, effective September 1, 2021. Read more.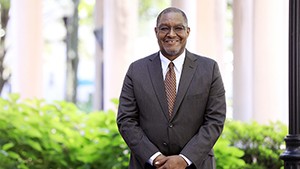 I am delighted to share that I have appointed Dennis Mitchell to be the next Executive Vice President for University Life. While taking on this new role, Dennis will also serve as Senior Vice Provost for Faculty Advancement and will continue to hold his faculty appointment at the College of Dental Medicine. Read more.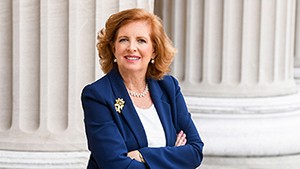 I write to share with you that Merit Janow will step down as Dean of Columbia's School of International and Public Affairs (SIPA), effective December 31, 2021. I am very pleased that she will continue as Professor of Professional Practice in International Economic Law and International Affairs, and will remain a valued resource for me and so many others across the University, as one of the world's leading scholars of international trade and investment and of the Asia-Pacific region. Read more.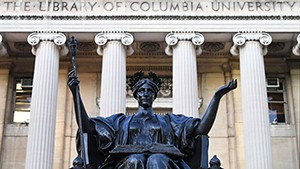 I write to express my deep concern about the recent increase in antisemitic violence in New York and in cities around the country. These attacks are an abomination. We reject antisemitism and the division and fear that perpetrators of these hate crimes seek to sow to disrupt the fabric of our shared humanity. Read more.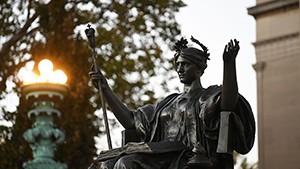 The killing of George Floyd one year ago today rightly shocked everyone of good heart and conscience. It also ignited yet another Civil Rights Movement in American history, demanding that we come to terms with the racism that continues to pervade the society. Millions of people marched peacefully and expressed the views of millions more that everyone, and every institution, public and private, take stock of how far we have not come, rather than just focus on how far we have. Read more.