As you may know, Ella Mills, a student of ours at Columbia's School of General Studies, died tragically in a kayaking accident on a trip with the Columbia University Whitewater Kayaking Club. Words cannot express how heartbroken I feel for her family, her friends, her loved ones, and those students from the University who were with her on this trip. Read more. 
As an institution, Columbia continues to grapple with the magnitude of harm done to the patients of former physician Robert Hadden. Nothing can excuse that these patients were mistreated in a setting where they should have been cared for and safe. We are heartbroken for those who have suffered and continue to suffer from these terrible actions. Hadden will spend the rest of his life in prison thanks to these courageous women. We commend them for coming forward. We offer our deepest apologies to all his victims and their loved ones. Read more.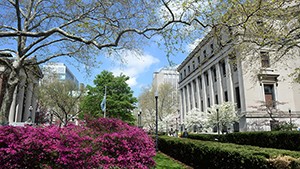 As we prepare for a new academic year, I write to update you on next steps as we move forward following the Supreme Court's decision with respect to affirmative action and admissions. Read more.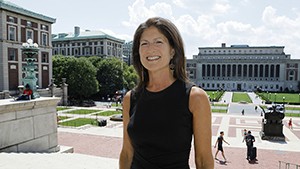 I write to share that Sarah Cole has graciously agreed to step in as Interim Dean of the School of the Arts beginning September 1, 2023 and that Carol Becker has agreed to stay on as dean until that time. Sarah is currently the Dean of Humanities and Parr Professor of English and Comparative Literature. She will step away from her role as a divisional dean for the duration of her leadership of the School of the Arts. Read more.