Announcements
President Bollinger's university announcements and statements on major events and the news of the day. 
With the Supreme Court's decision today to once again examine the constitutionality of considering race among multiple factors contributing to admissions decisions, we must be mindful of what has always been at stake in these cases. Read more.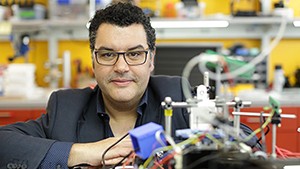 I am writing to share the sad and happy news that Dr. Rui Costa will be stepping down from his role as Director and CEO of the Mortimer B. Zuckerman Mind Brain Behavior Institute on June 30, 2022, at the end of this academic year, in order to serve as the next President and CEO of the Allen Institute in Seattle, Washington. Read more. 
It is with great pleasure that I write to announce my appointment of Katrina Armstrong as the next Chief Executive Officer of Columbia University Irving Medical Center, Executive Vice President for Health and Biomedical Sciences, and Dean of the Faculties of Health Sciences and Medicine. Read more. 
I write with more unbearable news. As you may know, the horrific attack on Thursday night that claimed the life of Davide Giri, a doctoral student in our School of Engineering and Applied Science, was followed immediately by an assault on a second victim, Roberto Malaspina. Read more. 
I write to invite you to attend a vigil for Davide Giri at 5pm this evening, on the Morningside campus. We will gather on Butler Lawn, south of the Sundial, to honor Davide and to mourn this loss together, as a community. Read more. 
I write with great sorrow to share the tragic news that Davide Giri, a graduate student at the School of Engineering and Applied Science, was killed in a violent attack near campus on Thursday night. We have very few details at this time, but we understand that the student was assaulted while walking in the vicinity of 123rd and Amsterdam Avenue. The criminal investigation is ongoing and police have a suspect in custody. Read more.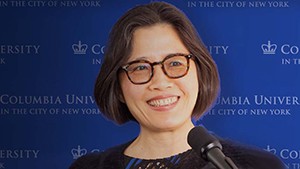 I write to announce my appointment of Weiping Wu as Interim Dean of Columbia's Graduate School of Architecture, Planning and Preservation (GSAPP), effective January 1, 2022, following the conclusion of Amale Andraos's tenure as Dean. Professor Wu is a distinguished urban and planning scholar who has spent her career researching and teaching city planning, with a focus on the global South and on China. Read more.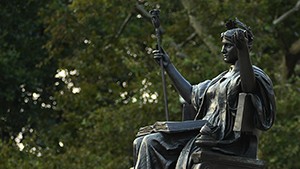 In the days and months following the murder of George Floyd, I wrote about Columbia's ongoing commitment to addressing the entrenched and brutal consequences of racism in this country. I also said that every serious person and institution should seize the moment to embark on an honest and open self-evaluation to ensure that our values and actions are aligned with the realities and magnitude of the crisis. Read more.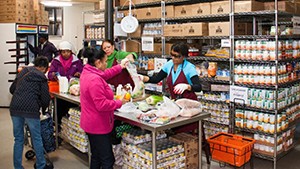 This fall marks the 75th anniversary of the Columbia Community Service (CCS) Annual Appeal. The appeal began in 1946, when a small group of female faculty members and civically engaged women sent a letter to all Columbia faculty and staff asking for contributions to social service organizations and charities that were helping families and communities navigate the challenges of the post-World War II period. Read more.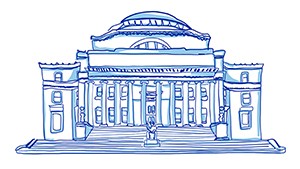 Congratulations to Maria Ressa and Dmitry Muratov. At a time when society is facing grave threats ranging from climate change to the pandemic, the Nobel Committee is to be commended for focusing the world's attention on the pervasive danger to functioning democracies posed by attacks on a free press. Read more.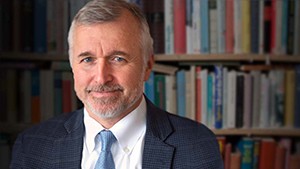 I write to announce that Thomas J. Christensen, James T. Shotwell Professor of International Relations, will serve as Interim Dean of Columbia's School of International and Public Affairs, effective January 1, 2022, following the conclusion of Merit Janow's tenure as Dean. Read more.