Columbia's Commitment to Antiracism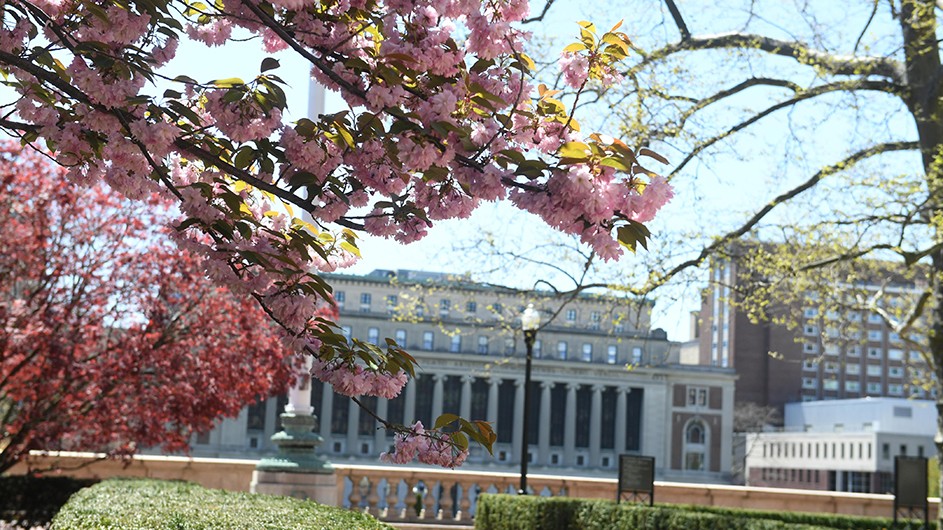 Dear fellow members of the Columbia community:

Ever since the killing of George Floyd, the nation and the world have been moved to a heightened state of consciousness about the destructiveness of racism, and of anti-Black racism specifically. No matter how committed one has been to challenging these deep injustices and providing remedies, whether as a person, an institution, or a society, we are all rightly being called upon to do more and to begin again, with a great sense of honesty and new purpose. I am committed to that task, but, more importantly, Columbia is committed to it. Columbia is an old institution by the standards of the United States, and it has its share of shameful periods and moments of great progress. I hope we can collectively add to the latter. Across the University, there are many people reflecting on what can be done.
Scholarship on race and racism has long been deeply embedded across the University. The Institute for Research in African-American Studies and the African American and African Diaspora Studies Department represent important centers of research, scholarship, and the University's commitment to doing battle with racism. But this aspiration cannot be limited to these sites. It also must include faculty and students working in many subjects in many fields. Over time I expect the extraordinary creativity of the University will manifest itself in this effort. I and others will be writing, speaking, and meeting as we continue this process. For now, here are several actions of note: 
The University will immediately accelerate our program focused on the recruitment, the retention, and the success of Black, Latinx, and other underrepresented faculty members as part of our longstanding and ongoing commitment to faculty diversity. This will include (1) new support for faculty cluster hires in two areas: STEM and scholarship addressing race and racism, (2) the hiring of health sciences faculty whose work focuses on the reduction of health care disparities in communities of color, and (3) University-wide recognition for faculty service in support of diversity and inclusion.
For our students, inclusive teaching and learning environments are the very core of our mission. By design, learning, teaching, and research take place in and across our sixteen schools and our many institutes. Our deans are deeply committed to addressing issues of anti-Black racism and each has an active agenda of antiracist work, both longstanding and new, related to curriculum and pedagogy. They have also formed committees, created positions, mounted training programs, and directed financial resources as part of their agendas. Each school will share public updates on this essential work. 
A few years ago, I worked with Eric Foner, DeWitt Clinton Professor Emeritus of History, to launch an effort to uncover Columbia's connections with slavery and with antislavery movements, from the founding of King's College to the end of the Civil War, which has continued as the Columbia University and Slavery project. Building on this, we will soon announce a process to consider the symbols on our campus that have an association with enslavement, racial hierarchy, and other forms of systemic injustice. As part of this effort, we hope to find new ways to highlight lesser-known elements of our history, thereby enabling our community to reflect more deeply about our past as well as our future.
I am committed to continuing my own work in the area of diversity and affirmative action, in order to preserve the constitutionality of these educational policies in American higher education and to put them on a better intellectual foundation.
These are only a few examples of steps we are and will be taking. To ensure that we are continuing to pursue new ideas, address needs, and deepen our commitment, I have asked the following individuals in our central administration to engage our entire community: Suzanne Goldberg, Executive Vice President for University Life; Dennis Mitchell, Vice Provost for Faculty Advancement; Anne Taylor, Vice Dean of Academic Affairs, Vagelos College of Physicians and Surgeons; and Flores Forbes, Associate Vice President for Community Affairs. Their efforts will include making recommendations for enhancing support for students, faculty, and staff, while identifying systemic issues in our own community and solutions to address them. University Life's website has more information on how you can get involved. They will also form a working group with the leadership of our Office of Public Safety to examine existing trainings and practices, and to recommend concrete strategies for ensuring that we can have truly inclusive safety for all who are on Columbia's campuses. 

Of course, we cannot just look within our campuses. For Columbia to be a beacon of justice and fairness, it must be an exemplary neighbor, and our engagement in our extended community must be of paramount importance. I encourage you to review our Columbia Neighbors hub to learn more about our work, past and present, in both Harlem and Washington Heights. Still, it is time to strengthen these connections in three ways: (1) growing existing successful partnerships, (2) inviting new ideas for collaboration, and (3) creating a University-wide infrastructure to reflect and support the breadth and depth of our work and to facilitate engagement with neighborhood community members. I have asked our offices of Government and Community Affairs and of University Life to work with community leaders and colleagues and students across the University to propose, later this year, a plan forward.

Columbia's students, faculty, and staff have been engaged for many decades in study, research, and action to challenge racism, its systems, and its consequences. Because contemporary work is always strengthened by an understanding of our history, we have begun the process of creating a website so that each of us who works in this area can see more directly the continuum of which we are a part and to which we contribute. I look forward to announcing its launch.

For now, I will highlight just a few areas of major research and action that involve collaborations across the University:
Columbia World Projects is convening programs and experts on voter mobilization, political participation, and removing barriers of entry to voting for communities of color, including a partnership with the New York City Civic Engagement Commission, to determine how Columbia can marshall its resources to contribute to this work.
The Columbia Emergency Loan Fund is supporting small businesses north of 96th Street as they restock, rehire, and reconfigure their operations to resume or continue operations as New York City reopens.
The New Justice and Pandemic Preparedness Academy offers undergraduate students from Columbia College, SEAS, General Studies, and Barnard an opportunity to collaborate with each other and with faculty mentors on service and research projects, with a major focus on understanding and addressing the disparate impacts of COVID-19 on communities of color. 
CUIMC, together with NewYork-Presbyterian Hospital, brings together community collaborative health-focused programs and Columbia students, staff, and faculty in Washington Heights, including in health care research, pipeline programs for health-related careers, and direct health care outreach to improve community health and decrease disparities in outcomes.
In addition to the ongoing work of our Center for Teaching and Learning, we have launched a new Mini-Institute on Addressing Anti-Black Racism designed by faculty from the Columbia School of Social Work for all Columbia faculty. To encourage additional innovation, the Office of the Provost has recently announced seed grant funding for faculty and academic units that engage with issues of structural racism. CUIMC has added new funding for work on health care disparities and social determinants of health. And, University Life offers an extensive set of racial justice resources and opportunities to engage for all in our community. 
I will continue to find ways to communicate the various steps we are taking as an institution to do more. But it is important to underscore that the moment cannot be met simply by programs and initiatives—as important and vital as they are or may be. Somehow all of us together, in every way we can think of, must dedicate ourselves to living more truly to our intellectual, institutional, and constitutional ideals. There is no question that the great Civil Rights Movement is unfinished and that what is called for now is a New Civil Rights Movement, one primarily focused on the criminal justice system, housing, education, and economic inequalities. As the Black Lives Matter movement so powerfully underscores, there is still unfinished work from the past, but there are also new forms of discrimination that are taking root in society today. I have spent a significant part of my career dedicated to fostering diversity, supporting affirmative action, and ending invidious discrimination in education, and I can assure you, neither I nor Columbia intend to relent in this pursuit of the principles of equality and access to opportunity. It is my hope that we can leverage this moment and effect real change.

Sincerely,

Lee C. Bollinger