John Coatsworth to Step Down as Provost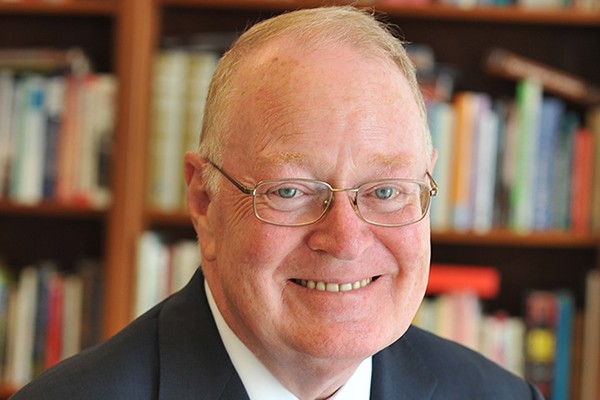 Dear fellow members of the Columbia community:
I write to share that John Coatsworth will be stepping down as Provost of the University on June 30, 2019. A renowned scholar of Latin American economic and international history, John will remain a professor of International and Public Affairs and of History and, happily for all of us, he will return to his scholarship and teaching full time. 
In his remarkably successful eight-year tenure as Provost, John has strengthened the Office of the Provost and this University in every meaningful way. For many years to come, the University will appreciate his steady efforts to elevate and modernize our teaching and research capabilities, always with a thoughtfulness, rigor, and a characteristic warmth. 
As Provost, John has overseen some of the most complex and consequential institutional developments in Columbia's recent history. He expanded our efforts across the entire University to diversify our faculty, managing the nearly $200 million that we have invested in recruitment, career development, and pipeline initiatives. Under his leadership, Columbia developed more effective faculty search protocols to promote the hiring of underrepresented minorities and to increase the resources available to them as junior faculty. John also created the Center for Teaching and Learning, which offers faculty and graduate students innovative professional development opportunities that are essential for pedagogical success, and launched the President's Global Innovation Fund, providing faculty access to Columbia's network of Global Centers for their research and teaching. He also updated our tenure review process, strengthened the connection of the Libraries to the academic mission of the University, fully integrated Columbia University Press into the workings of this institution, and established robust international travel policies for the safety of our faculty, students, and staff.
John has, since first joining Columbia as a visiting professor in 2006 in the Department of History and at SIPA, been a dedicated and steadfast citizen of this University. Notably, after his appointment as Dean of the School of International and Public Affairs in 2007, he led SIPA through the enormous task of becoming a fully self-governing unit of the University. He also managed a comprehensive review and restructuring of SIPA's curriculum, while modernizing and expanding its capital campaign and alumni engagement. 
I will soon announce an advisory group I have formed to assist in identifying John's successor. For the moment, I wish simply to say that John's leadership, as Dean of SIPA and as Provost, has been transformative for Columbia—a gift for which the entire Columbia community will forever be grateful. And he has been my and our friend. There will of course be many opportunities to celebrate him in the days and months ahead. Until then, please join me in thanking John for his years of tireless service to this University.
Sincerely,
Lee C. Bollinger