Costis Maglaras Appointed Next Dean of Columbia Business School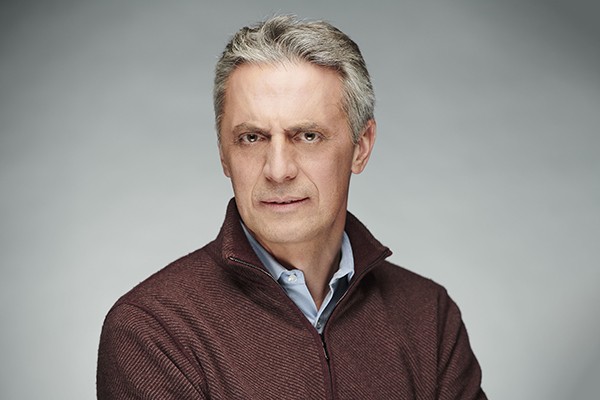 Dear fellow members of the Columbia community:
I am pleased to announce my appointment of Costis Maglaras to serve as the next Dean of Columbia Business School, effective July 1, 2019.
Costis Maglaras joined Columbia in 1998, following receipt of his PhD in Electrical Engineering from Stanford University, and is currently the David and Lyn Silfen Professor of Business. Costis is a talented educator and a generous colleague, beloved by his students and peers. An expert on probability and operations management, he has taught in the Business School's MBA, PhD, and Executive Education programs, and is known for his thoughtful and probing approach to business pedagogy, grounded in real-world examples, experience, and analysis.
From 2015 to 2018, Costis served as Chair of the Decision, Risk, and Operations Division at the Business School, a collective of preeminent faculty who study business problems, risk, and practices through the lens of quantitative and empirical models. Costis's work focuses on stochastic modeling and data science, with recent emphasis on subjects that range from financial market microstructure and the design and analysis of trading platforms and algorithms, to the interface between social learning and revenue optimization, and the economics of services such as cloud computing—all deeply relevant to today's business environment. Costis has consistently demonstrated a commitment to embedding the widely applicable lessons of this data-focused scholarship more fully into Columbia's business education and to supporting related initiatives at the University level. He serves as a member of the executive committee of Columbia University's Data Science Institute, and started a new graduate degree program on Business Analytics jointly with The Fu Foundation School of Engineering and Applied Science. As Dean, Costis will continue to advance faculty research and innovate the curriculum and program offerings to address the demanding and rapidly evolving needs of business in the digital future.
Costis assumes this deanship at a pivotal moment for Columbia Business School. Under Glenn Hubbard's leadership, the School confronted turbulent changes in the economy with initiatives designed to elevate and modernize its educational offerings, and began the transformative process of developing its new home—the Henry R. Kravis Building and the Ronald O. Perelman Center for Business Innovation, the beginnings of which you can now see rising at our new Manhattanville campus. At this moment, the School stands at an inflection point, primed to reach even greater heights. Under Costis's leadership, I have full confidence it will.
I would like to again thank Glenn for his excellent stewardship of Columbia Business School over these last 15 years. And, I am profoundly grateful to the members of the search committee, which Henry Kravis so graciously co-chaired with me, for their meticulous and exhaustive work, and for their commitment to identifying the best individual to take on the mantle of leading the School into the future. We are all delighted with this result.
Please join me in congratulating Costis Maglaras on this appointment.
Sincerely,
Lee C. Bollinger