Rui Costa Appointed Director of Zuckerman Institute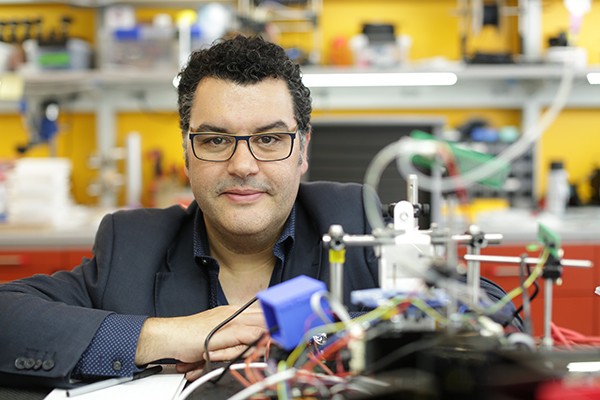 Dear fellow members of the Columbia community:
I am pleased to announce my appointment of Dr. Rui Costa, Professor of Neuroscience and Neurology, to Director and CEO of the Mortimer B. Zuckerman Mind Brain Behavior Institute. Rui joined Columbia University in 2016 and has served the Institute as Associate Director and CEO for the last two years. His leadership in this role has been vital, and we are fortunate he has agreed to take the helm of the Institute, along with its inimitable founding Codirectors, Drs. Richard Axel and Eric Kandel, as the Institute enters its next era.
The Zuckerman Institute was established in 2012 with the purpose of bringing together the very best scientists and researchers from across the University to work collaboratively on one of the greatest unknown frontiers facing humanity—namely, the inner workings of the brain and how it governs behavior. In its home at the Jerome L. Greene Science Center on our Manhattanville campus, the Zuckerman Institute is now at capacity, with 800 researchers from 18 academic departments working in 50 different labs. In addition to producing groundbreaking research on learning and memory, movement, the senses, traumatic brain injury, and more, the Zuckerman Institute engages directly and often with the local community, offering educational programs for children and adults and supporting wellness programs that provide mental health and medical care. This is a monumental effort that has placed Columbia at the forefront of brain science.   
The very best leadership is imperative for this remarkable gem of our intellectual community to realize its potential—Rui fulfills this need. Rui's research, focused on the neurobiology of action in health and disease, has resulted in meaningful discoveries that have, for example, changed our understanding of the brain mechanisms underlying movement initiation and action selection, and opened up new lines of research for addressing neurological disorders such as Parkinson's disease. Prior to joining the Zuckerman Institute, Rui served as Director of the Research Programme of the Champalimaud Centre for the Unknown in Portugal. He is a widely respected leader in his field and the recipient of too many awards and honors to list here, including being elected as a member of EMBO, being knighted Commander of the Order of Sant'Iago da Espada by the President of Portugal, and receiving the Ariëns Kappers Medal from the Royal Netherlands Academy of Arts and Sciences. He received his DVM from the University of Lisbon and his PhD from the University of California, Los Angeles.
In his time at the Zuckerman Institute Rui has exhibited remarkable commitment to its mission and success. He has been instrumental in establishing an administrative structure that promotes discovery, driving successful funding efforts, ensuring the existence of programs that support scientists at every level, and embracing and exhibiting the collaborative spirit fundamental to the advancement of the Institute's scientific work. Please join me in congratulating Rui on this appointment.
Sincerely,
Lee C. Bollinger