A Message from President Bollinger and Interim Provost Katznelson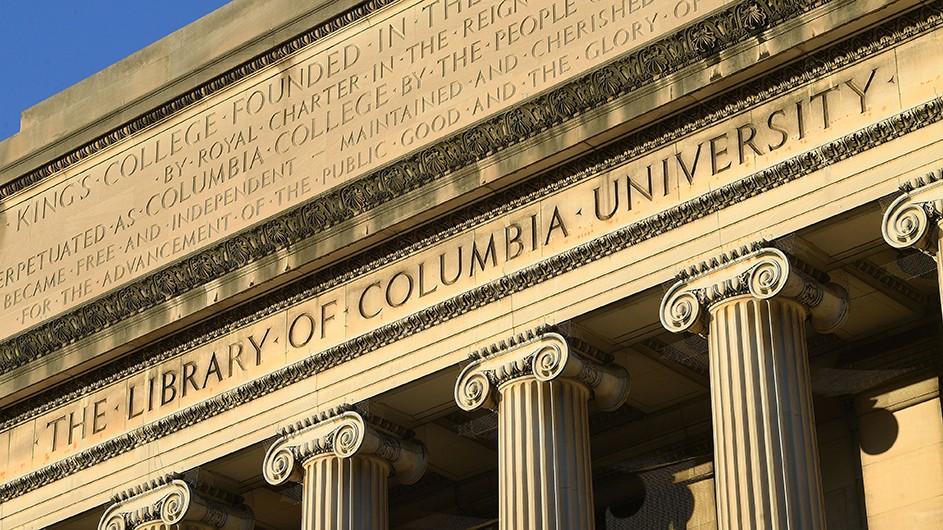 Dear fellow members of the Columbia community:
As this fall term ends, we write jointly to provide several updates and also to extend our deepest thanks to every student, faculty, and staff member who has shown such fortitude and resourcefulness in bringing us to this point in one of the most challenging years in Columbia's long history. The University has continued to fulfill its mission, so critical to our world in so many ways, with determination and creativity. We are proud. 
We know, too, that we face a spring term that will look similar to the fall, with too few people on campus and a continuation of public health restrictions that limit our ability to travel and gather. Nearly every class, with the exception of clinical training, will be virtual for the first two weeks of the term to facilitate required gateway testing and necessary quarantining. As we have for the past nine months, we will continue to make progress on our central priorities of expanding academic research and educational opportunities, while becoming a better institution internally and finding new ways to help the broader populations we serve—all of this with a sense of optimism that stems from the safe conditions we have established on our campuses. We must continue to ask more of ourselves than we ever have before. 
One of our biggest challenges has been managing the financial pressures that Columbia is facing as an institution. Even after significant cuts to administrative budgets, a hiring pause, a wage freeze, reduced retirement-fund contributions, and other cost-control measures, the University faces significant pandemic-related revenue losses due to deferrals, fundraising constraints, patient care restrictions, and diminished income from housing rentals. We are aware, as well, of the financial pressures affecting many of our students and their families.
Increases in assistance across our campuses reflect these circumstances. The University has lowered the rate of tuition increases—in some cases to zero. We estimate we have increased financial aid across the institution by 7 percent overall this year, and by nearly 10 percent across our undergraduate schools. The University has offered additional sources of support regarding housing transitions, and funding for costs related to displacement, such as storage, emergency travel, and supplies. Rents in Columbia housing have been frozen. Graduate student stipends were enhanced during the summer, and existing commitments have been extended. We also have provided assistance with childcare.
Our individual schools have made budget cuts in order to make additional funds available to address, where we can, the difficulties we know our students have in bearing costs for housing, technology, and childcare. In addition, we can now announce that with the support of federal COVID-related aid, we have just established a special fund for the spring term for our neediest students and those with specific hardship due to the pandemic. Students will receive details about this directly from their school.
Despite these policies, we recognize and respect the frustration that some members of the community have expressed in recent months, and we have heard the concomitant recommendation that we consider raising the payout from the University's endowment or drawing funds that would reduce the endowment's principal. We cannot take either step. Though ultimately managed as a pool, our endowment is composed of thousands of discrete funds. Each of these funds must be expended according to the purpose expressed by its donors, with the goal of providing funding in perpetuity. Some of these funds are dedicated to financial aid; others support specific forms of research. Together, they form a pillar of support that we are obliged to sustain over time to ensure the University's financial future.
As we enter this holiday season, may we all be renewed by a sense of hope that comes with the approval of two vaccines and the promise of others soon—a hope made possible by scientific discovery and the pursuit of knowledge. We have already begun administering vaccines to nearly a thousand frontline employees with many more planned before the end of the year. We embrace this glimmer of light, but we remain vigilant about the risks that this dreadful virus continues to pose, determined to provide a meaningful educational experience, no matter the obstacles.
With warmest wishes,
Lee C. Bollinger
Ira Katznelson