President Bollinger Reflects on September 11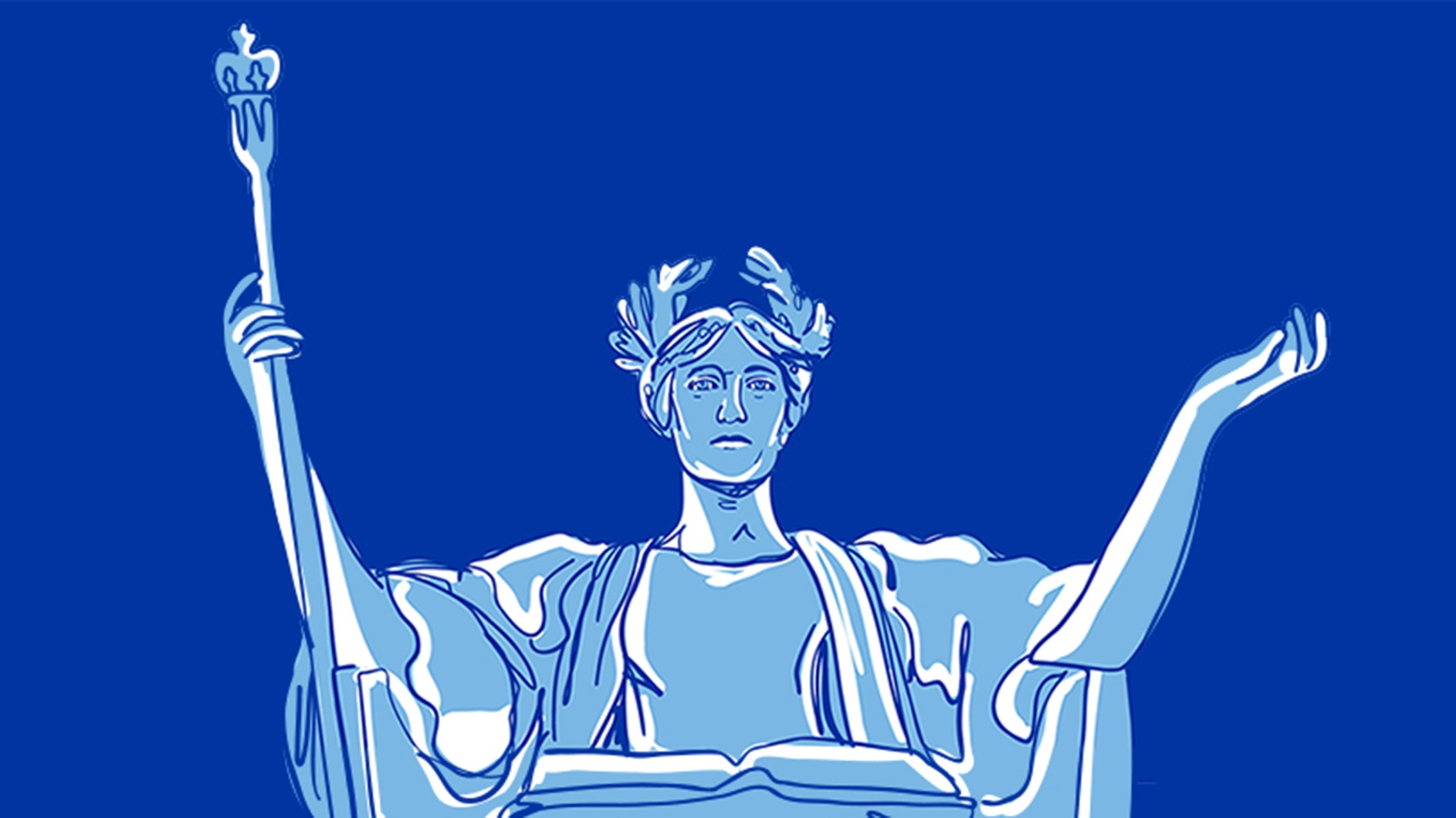 I have been in New York City twice when it stopped. One was in the spring of 2020 at the height of the pandemic. And the other was September 11, 2001. In each instance, the stillness betrayed an atmosphere of terror and tragedy. But each also marked a major shift in consciousness and focus, at every level of life. I still hope that the shift this time is for the better.  
Let me speak from the vantage point of Columbia. Today we honor the 42 Columbia alumni who died in the attacks. We honor the large number of our students, faculty, staff, and alumni who lost family members or friends. We honor the thousands of Columbia students and alumni who served in Iraq, Afghanistan, and elsewhere through military service. We are deeply proud of these courageous veterans and admiring of their selflessness and courage. We owe a debt of gratitude to the large contingent of Columbia alumni and faculty who have served and continue to serve at all levels of government.
Columbia is more integrally connected to the history and evolution of New York City, from its origins to the present, than any other institution I can think of. In life, one is always shaped and affected by where one lives, and for Columbia, that being New York City, the effects are profound. It is, then, not surprising—though it is still worth noting—that the events of September 11 and its radiating consequences have been woven into our scholarship, teaching, and public action and to the experiences of all those who have been on our campuses. Here are just a few examples: The National 9/11 Pentagon Memorial in Arlington, Virginia was designed by two alumni of the Graduate School of Architecture, Planning and Preservation, Julie Beckman and Keith Kaseman. Columbians served on the board of the National September 11 Memorial & Museum in lower Manhattan. Our faculty have conducted important research on the mental and physical health of victims, caregivers, and first responders. But the legacy of attacks has rippled far wider into our scholarship as well. Columbia faculty have made substantial contributions to public awareness and understanding of government surveillance, American foreign policy, and Islamophobia. The 9/11 Project at Columbia's Center for Oral History Research contains more than 900 hours of New Yorkers' testimony recounting their experiences. The Wallach Art Gallery is hosting The Way We Remember: Fritz Koenig's Sphere, the Trauma of 9/11, and the Politics of Memory, an examination of the interplay among public monuments, memory, and trauma.
September 11, 2001 now seems incredibly distant and yet continuously present. So much has happened since then; so much of it traceable to those moments of horror. I always feel proud when I study what Columbia has done and is doing about things that matter in life. That is especially true when the question is how our institution has sought to shape and understand the two decades of history that have unfolded since 9/11/01.