Message from President Lee C. Bollinger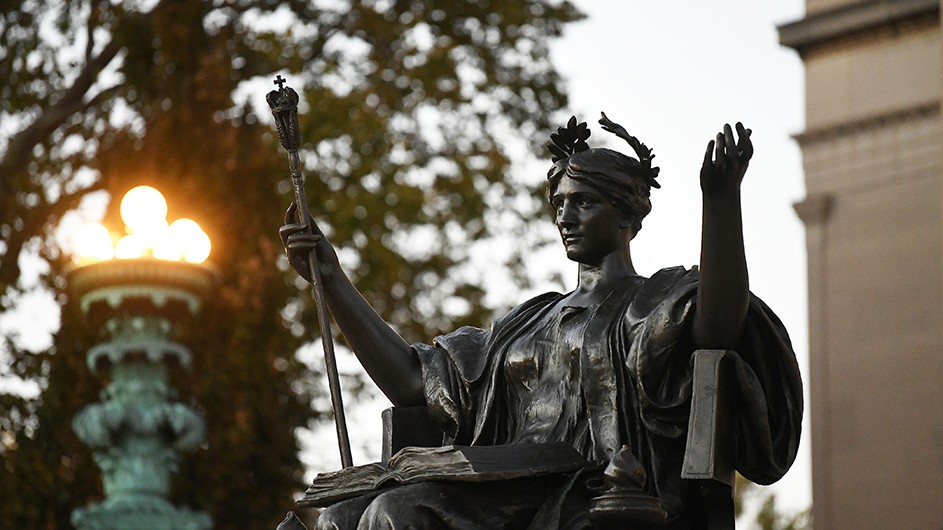 Dear fellow members of the Columbia community:

The killing of George Floyd one year ago today rightly shocked everyone of good heart and conscience. It also ignited yet another Civil Rights Movement in American history, demanding that we come to terms with the racism that continues to pervade the society. Millions of people marched peacefully and expressed the views of millions more that everyone, and every institution, public and private, take stock of how far we have not come, rather than just focus on how far we have. This was a call for honest and open self-evaluation and rededicated purpose that all of good faith had to answer. We at Columbia have been trying to meet that call in that spirit. 
Last July I announced a process we would commence and a series of steps we would undertake immediately. Columbia's schools have launched serious efforts to understand what needs to be done in their respective areas. I am very proud of what they have begun. They have increased scholarship funding, launched new lines of research, enhanced curricula, and expanded public programming. Schools are pursuing partnerships with historically Black colleges and universities, establishing alumni mentoring programs, and setting up new opportunities for students to connect with our neighbors and the community. 

A group of leaders from across the University, with support from the Office of University Life, initiated a broad, overarching review of the University. I have a draft of their recommendations, and it is excellent. I look forward to publishing it when it is final. I am very grateful to Dennis Mitchell, Vice Provost for Faculty Advancement; Anne Taylor, Senior Vice President for Faculty Affairs and Career Development at CUIMC; Flores Forbes, Associate Vice President for Community Affairs; and Josef Sorett, Professor and Chair of the Department of Religion, and Professor of African American and African Diaspora Studies.

Already we have acted on some of the ideas and recommendations. For example, following a collaborative and detailed process with the University's Office of Public Safety, we will be establishing an independent advisory committee to offer advice on how to act in ways that better foster a sense of a more inclusive community. We will also provide a separate mechanism for receiving concerns and ideas for improved performance. With respect to Columbia's role as an employer, there is work in development to expand our recruitment efforts and to create better programs for training and professional development. With respect to Columbia's relationships with our surrounding neighbors, we are looking at building a simpler and more integrated internal structure for that purpose and at expanding our programs—inspired, in significant part, by the extraordinary community partnerships formed during the COVID-19 crisis led by the Columbia University Irving Medical Center and joined by our Morningside and Manhattanville campuses. 

All of these and many other changes are underway and will be reported on in the months ahead. Included in that process, I should specifically note, is a deep review of the symbols that mark and define our University. Last August we took the initial step of renaming Bard Hall, the CUIMC residence hall on Haven Avenue named after Samuel Bard, the founder of what is now Columbia's Vagelos College of Physicians and Surgeons, and a slave owner. For this, I would like to recognize Dr. Raymond Givens who played such an important role in bringing us to this decision. 

There is more to do and, accordingly, more to come in the months and years ahead. For now, I want to share the University's deep sense of the seriousness of this moment. 

Sincerely,

Lee C. Bollinger